We offer a limitless number of styles of overhead garage doors to maximize the curb appeal of your home. Call today for a free quote. We love nothing more than helping our customers choose the perfect door. Want a door that lasts? We can show you why we offer only C.H.I Doors made the USA. Quality is critical.
Residential and Commercial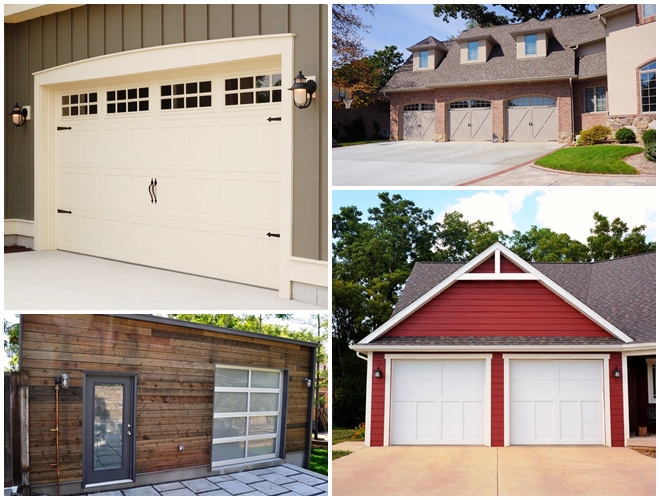 Raised Panel
Add depth to your garage door with our raised panel design, available in both short and long panel options.
The raised panels start with a recessed edge, but the interior surface of each panel is brought slightly forward, adding just a hint of definition to a classic garage door design.
Stamped Carriage House
Strength and design come together to carefully craft our stamped carriage house doors. Shaped from steel and embossed with a wood grain finish, this series beautifully replicates the timeless look of carriage style
doors.
Flush Panel
For those who prefer a more contemporary look, our flush garage doors provide straight, clean lines for understated elegance.
Accents Woodtones
Featuring the most advanced, highest resolution finishes available, Accents Woodtones accurately portray a non-repeating wood grain to achieve the warmth, appeal, and beauty of a handcrafted wood garage door while providing the strength and durability of steel.
Overlay Carriage House
C.H.I.'s line of carriage style doors is carefully crafted, resulting in an exceptional collection of traditional doors. Whether you prefer the strength of steel, the durability of fiberglass or the beauty of rich, natural wood, you'll find the garage doors you want here with details you won't find anywhere else.
Recessed Panel
This beautiful, recessed panel provides the look of traditional wood frame and panel construction, shaped from steel and embossed with a natural wood grain finish.
Aluminum Full-View
A dramatic statement, made to fit your contemporary garage door application. Our aluminum full-view garage doors are expertly engineered of aluminum and glass that will give your home the perfect blend of industrial and ultra modern.
Fiberglass
Strength and design come together to carefully craft our fiberglass garage doors. Boasting graceful arches and daring details, these exceptional garage doors with glass set the stage for the rest of your home.
Openers
Combine your new door with a high-quality Liftmaster Garage Door Opener for quiet, safe, and reliable operation. Never forget to close your garage door with TTC (Timer to Close). Open your door from your smartphone or get notified when your door is activated. We offer chain drive (Affordable), belt drive (Ultra Quiet), and side mount (Out of the way). Call today for a quote.
Too many options? Sawyer door can help you navigate the endless door styles to find the perfect look for your home. Call us today to schedule your free in-home quote. (515) 230-4760